Do you plan to sell your Bay Area home in the new year? Looking to spend the winter months focusing on some remodeling projects to attract your ideal buyer and fetch top dollar for your property?
Understanding which home improvement projects give you the best return on investment (ROI) when you sell — as well as working with an experienced Lafayette real estate agent — will help you make solid decisions when it comes to choosing the right home updates. Here are some home improvement tips for selecting the right projects for your home.
Key Takeaways about Home Remodeling Projects
The typical amount spent on home remodeling in 2021 was $18,000, showcasing homeowners' commitment to enhancing their living spaces.
Recent homebuyers demonstrated their eagerness to personalize their new homes, with an average of $30,000 spent on remodeling in 2021.
From 2002 to 2021, median spending on interior remodeling areas saw a remarkable 38% increase.
The average cost recovery rate for home remodeling projects is 56%, with some projects yielding double-digit returns.
Interior painting, bathroom remodeling, and smart home device installation are the top three crowd-pleasing home improvement projects.
ROI % by Home Improvement Type
Home improvement projects not only enhance the overall appearance and functionality of your living space, but they can also significantly impact your property's value. It's important to carefully select the right projects to maximize your return on investment (ROI). Here's a list of improvements and their average ROI percentage:
| Home Improvement Type | ROI Percentage |
| --- | --- |
| Minor Bathroom Remodel | 102% |
| Landscaping | 100% |
| Minor Kitchen Remodel | 98.5% |
| Major Bathroom Remodel | 93.2% |
| Major Kitchen Remodel | 91% |
| Entry Door Replacement | 90.7% |
| Deck/Patio/Porch Addition | 90.2% |
| Basement Remodel | 90.1% |

What Remodeling Project Has the Greatest Return on Investment
According to the Remodeling 2023 Cost vs. Value Report, the most rewarding home remodeling project in 2023 is the HVAC electrification conversion, boasting an outstanding 103.5% ROI upon resale.
Tips for Home Remodeling
1. Choose projects that add value to your property
When choosing home improvement projects for your home, always opt for the ones that will add the most value to your property so you'll get back a majority of your investment when you sell.
Some of the best value-adding projects include:
Minor and major kitchen remodels.
Remodeling Magazine estimates that you'll be able to recoup 53 to 72% of your investment when you remodel the heart of your home: the kitchen. A minor kitchen remodel will include refinishing cabinets, upgrading light fixtures, installing an island and new backsplash, and updating your faucet.
A major remodel will involve adding seating or dining space, upgrading appliances, installing new flooring, cabinetry and countertops, and upgrading windows and doors. Homes for sale in Lafayette with remodeled kitchens will always be more appealing to buyers than those with outdated cooking and dining areas.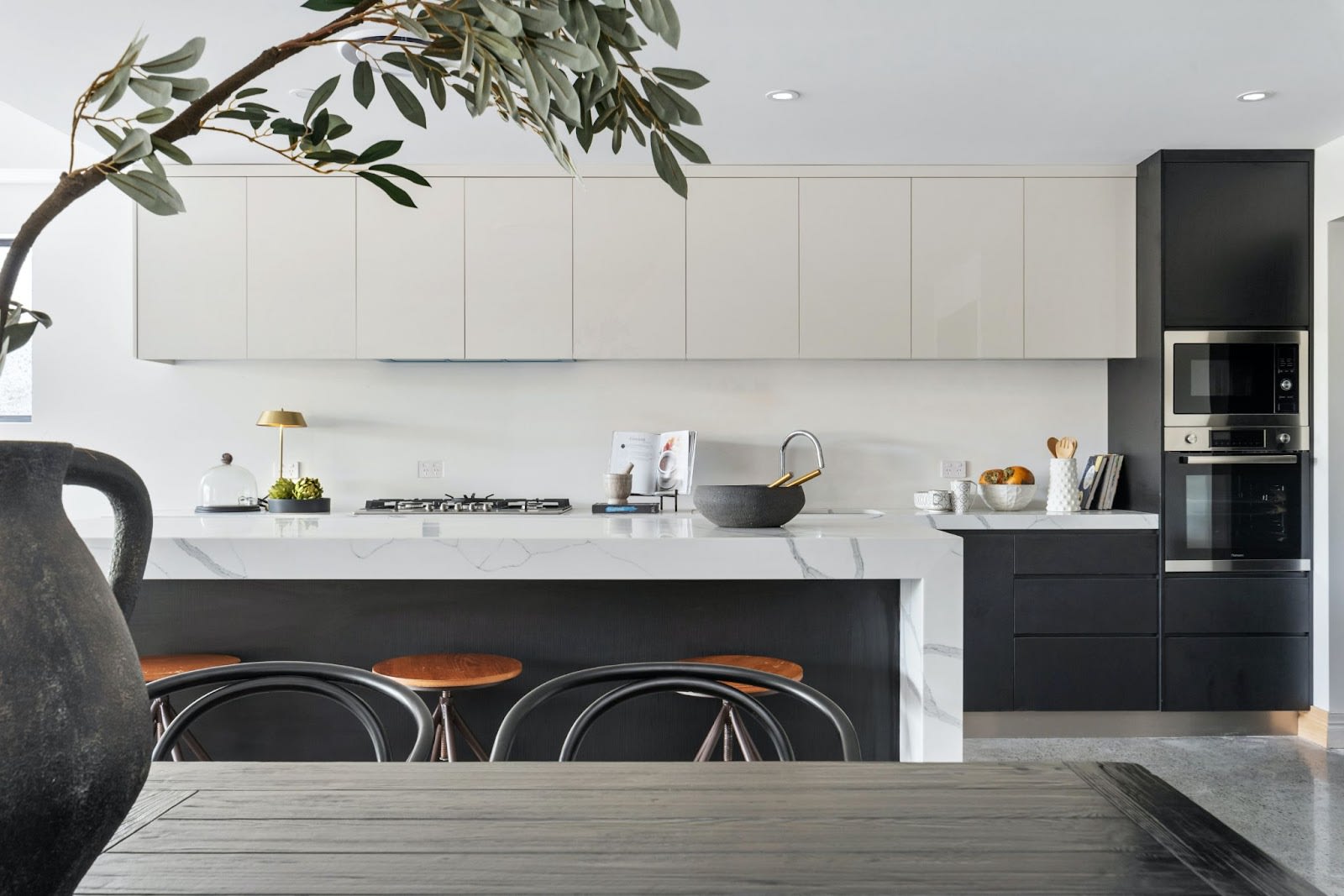 Updating the bathroom.
Bathrooms and kitchens are usually the two rooms that have the biggest impact on sale price when you upgrade them. Depending on the state your bathrooms are in and your budget, you can choose a minor project that updates the flooring, countertops, and vanity, or a major project that includes a new tub, shower, sink, toilet, and all-new flooring and tile. A mid-range bathroom remodel can return around 70% of your investment.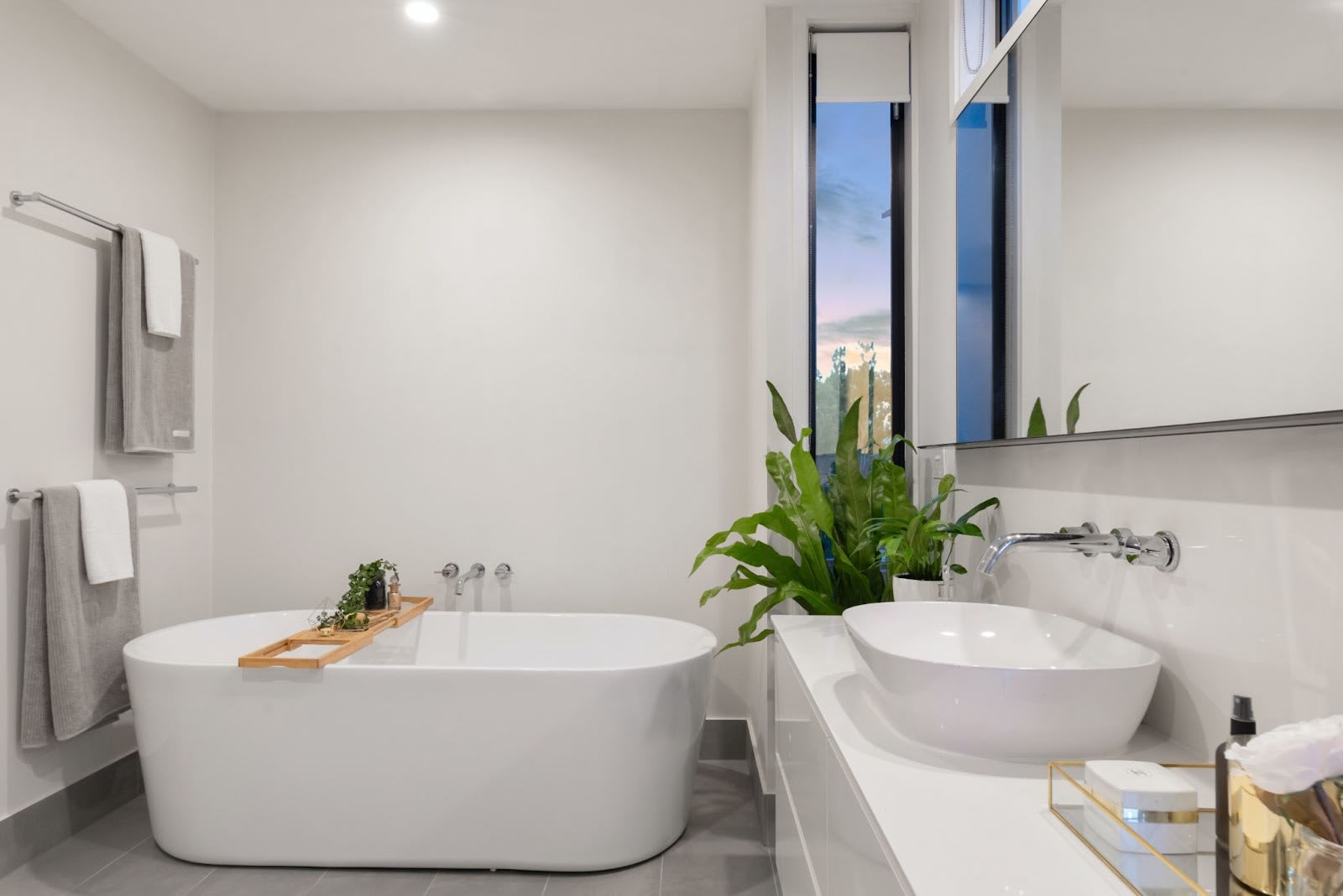 Updating outdoor space.
The Bay Area experiences mild temperatures year-round, and those who are looking at homes for sale in Lafayette want to make sure they can enjoy it. If you don't have a deck or patio, adding one can give your home a big boost in the eyes of buyers. If you do have one and it's seen better days, it's a smart idea to repair or replace boards or pavers and paint or stain the structure. A deck addition, along with increasing the overall appeal of your home, will get you about 75% of your investment back when you sell.
2. Keep your ideal buyer in mind at all times
It's easy to get tunnel vision as you choose projects for your home and forget that you're not planning to stick around to enjoy the fruits of your labor for long. If you have an eye on increasing ROI and value of your home, it's likely you plan to sell in the near future and you need to focus on what your buyers want rather than what you like.
Homes for sale in Lafayette that have a neutral paint palette, for example, are easy for buyers to visualize themselves living in and usually sell quicker than those painted in unique colors. And even though you might really enjoy a wine cellar or a hot tub, these niche upgrades likely won't be selling points for the vast majority of buyers and will therefore end up being a waste of money.
3. Have your Lafayette real estate agent check out other homes on the market
One of the beneficial things about working with an experienced Lafayette real estate agent is that you get access to their knowledge and ability to research the local market. Before you settle on any home improvement projects, have your agent check out other homes in the area that are listed in your price range and see how yours compares.
For example, if most of the other homes selling in your price range have hardwood floors and your home still has carpet, you may need to focus on the flooring first. On the other hand, you may find that putting a lot of money into a major kitchen remodel will price your home out of the market and may not be a good investment.
4. Understand what today's buyers want
The pandemic changed buyer behavior in nearly every market — including Lafayette real estate. Today's buyers are looking for homes that can house extended family members, that have updated kitchens and garages, and that have dedicated office spaces so they can continue to work from home on a part or full-time basis. Post-pandemic buyers are also seeking outdoor living and entertaining areas, private areas within the home, and smooth surfaces that are easy to clean and keep disinfected.
Buyers also want main bathrooms that serve as a refuge from the chaos of the outside world. In higher-end homes, updates including soaking tubs, high-end walk-in showers, and heated floors could be what put buyers over the edge and encourage them to make an offer.
5. Refinish rather than add
Extra living space is high on the lists of most buyers looking at homes for sale in Lafayette. However, that doesn't mean that adding on to your home is always a smart decision.
Instead, consider finishing a basement, attic, or storage space to create more space in your home. Converting an attic into a bedroom can return over 77% of your investment, and finishing a basement can return between 70 and 75% of what you spend.
If you plan to sell your Lafayette home in 2022, choosing the right remodeling projects can make a huge difference when it comes to selling price and time spent on the market. If you're ready to get started, reach out to trusted Lafayette real estate agent Paddy Kehoe for expert advice on which projects will pay off.
Haven't purchased a home yet? Check out homes for sale in Lafayette, CA.